Nick Schnebelen Band "On Tour"
March 25 @ 6:00 pm

-

10:00 pm
Event Navigation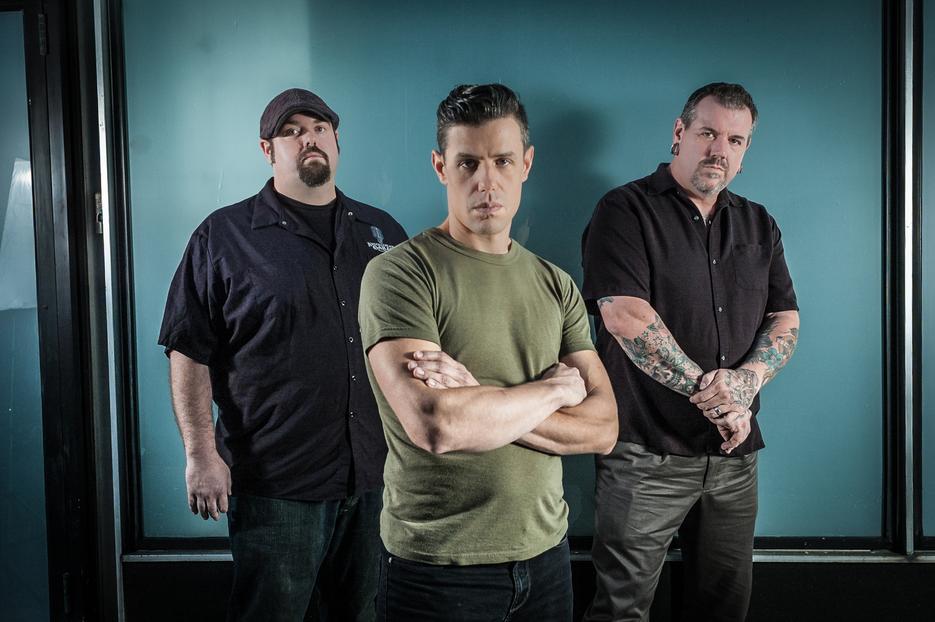 Join us at PHB for a talented musician that echoes Freddie King, Buddy Guy with his classic guitar playing, Nick Schnebelen – IS HOT, HOT, HOT!
The Nick Schnebelen Band is an amazing American Roots Experience that's based in Kansas City, MO. The band welds together huge frame pieces of Blues, Rock and even some fast and funky swing, just to show off their mechanical skills. Playing with Nick are Cliff Moore on Bass, and Adam Hagerman on Drums. Whether it's an electric guitar, lap-steel, dobro, Nick plays them all. You can catch the Nick Schnebelen Band hitting the road all across the United States.
2014 Blues Music Award "Band of the Year", Trampled Under Foot (TUF)
2014 Blues Music Award "Album of the Year", Trampled Under Foot (TUF)
2008: Nick Schnebelen – The Albert King Award for "Best Guitarist" at IBC.
2008: Best Band Winner- International Blues Competition (IBC), ( TUF)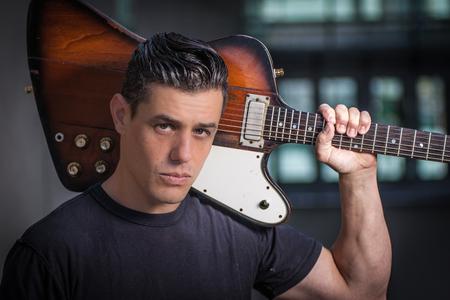 Nick Schnebelen
Vocals/ Lead Guitar
​Nick Schnebelen has the blues in his blood. A Kansas City native, he has blazed his trail through the blues world over the past 12 years with family band Trampled Under Foot. TUF has traveled all over the US and Overseas. In 2008 Nick won the Albert King Award for "Best Guitarist" that year at the International Blues Challenge. TUF also took first place that year. Nick continues to bring raw blues energy to many different styles of electric blues- funk/rock/blues as well as an Americana dobro driven sound. Nick also plays drums and dobro together for a real down home stomp feel.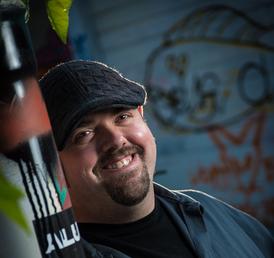 Cliff Moore​
​Bass
​Having been on the Missouri music scene for over 20 years playing with local and regional touring acts Cliff Moore knows how to bring his deep pocket groove to the masses. In 2009 Cliff jumped on board with Grammy nominated Alligator recording artist Michael Burks. After Playing Michaels style of Blues all over the world he returned to Kansas City ready to join the Blues scene with a committed passion for the style that speaks to his heart. Cliff has had the honor of playing with some of Kansas City's best know Blues artists and that honor continues with his joining of The Nick Schnebelen Band. 
Adam Hagerman
​Drums
Proud rhythmic powerhouse, Adam Hagerman, has been on the national touring scene for both Blues and Country music for many years.  Having traveled the world with many notable acts such as Hadden Sayers Band, James Harman Band, Smokin' Joe Kubek & Bnois' King, Junior Watson, Big Bill Morganfield, as well as many others. Adam has the experience and the chops to really get a crowd moving with his solid rhythms. Most recently, he worked with Kansas City based band Levee Town before joining to Nick Schnebelen Band.
ARTIST BIO: Nick Schnebelen
Nick Schnebelen has quickly built a reputation as killer lead guitar player and impassioned vocalist.
As founding member of the award winning popular family band Trampled Under Foot ( TUF), Nick
has traveled the world playing festivals such as Notodden, Montreal, and as fan favorites on the
annual Legendary Blues Cruise. Today Nick performs with his own band, as does his sister Daniele,
and brother Chris. The siblings still perform a few re-union shows as Trampled Under Foot. Now,
Nick Schnebelen continues to tour world-wide, bringing his raw blues energy guitar and vocals,
backed by a hot rock n blues band. .
Music Industry agrees: In 2008 Trampled Under Foot (TUF) won the International Blues Competition
and Nick won The Albert King Award for "Best Guitarist". Shortly thereafter Nick and his family band
TUF recorded two great blues releases with Tony Braunagel producing ( Taj Mahal, Robert Cray):
"Wrong side of Blues" and "Badlands" and the latter debuted #1 on Billboard and won "Best
Contemporary Blues Album at the Blues Music Awards in 2014. Today, Nick is again working with
Tony Braunagel for Nick's next album to be released in 2017. "It's great to be working with Tony
again. I am currently writing new songs for this release. It's going to be a blast recording in LA".
Nick Schnebelen has blues in his blood. Nick and siblings grew up with their parents who played
music full time in the Kansas City blues scene. Their house often became a jam space for their
parents Lisa Swedlund and Robert Schnebelen's popular blues band, Little Eva & The Works. Today
Nick continues that tradition with the blues as he travels world-wide with his own band. Look for even
greater success for Nick in the coming months.
For more information or to schedule an interview with Nick Schnebelen
contact: Chris Hardwick, Red House Talent, Tel 405-659-6805 or chris@redhousetalent.com
Nick's Facebook Tour: https://www.facebook.com/TUF-on-tour-130670070304034/